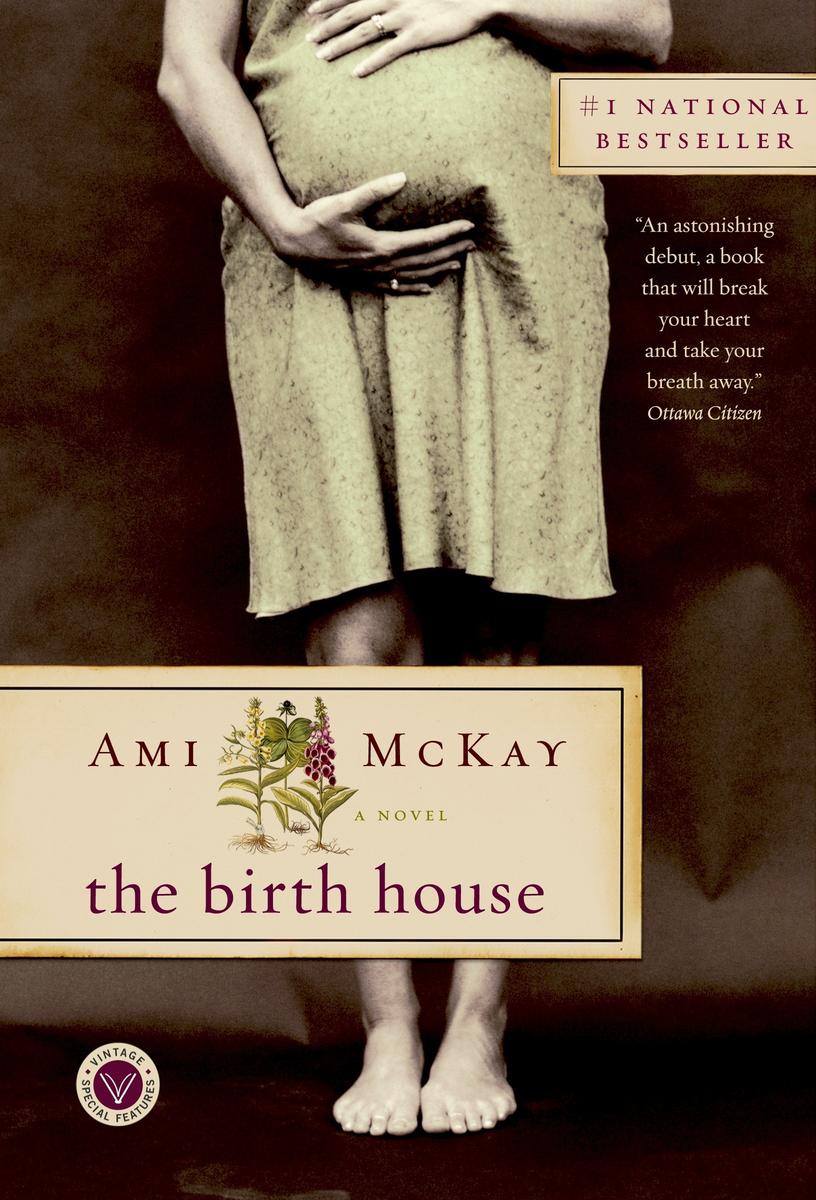 I have a small love affair with the Maritime Provinces. I visited Nova Scotia many moons ago and fell in love with the simple beauty of the land, her people, and (say it with me) all the Lighthouses.
So, coming across a book set in Scots Bay Nova Scotia was an instant winner for me. It could have been about the different kinds of dust bunnies and how to tell them apart and I would have read it simply because of the setting.
Ms. McKay also lives in the home which inspired this beautiful story.
As we begin we meet Dore. She is the only female child in many generations of her family. As such she is ostracised by the townsfolk. She and the town's midwife, Miss B (who because of her profession is called a witch) have formed a natural friendship. This, of course, has further cemented the false narratives the townsfolk have about both women.
When Dore is 17 she begins her midwifery training under the watchful eye of Miss B. When Dore is in training, a modern hospital is built in Scots Bay. Much to both women's dismay, an uppity obstetrician attempts to convince the women in Scots Bay to eschew the ancient midwives and give birth in the new hospital.
Unbeknownst to the women the doctor is hard hearted, cold, and makes birthing traumatic for many of the women who choose to give birth in the hospital he manages. His practices are also dangerous for many of the women who go to see him.
Dore soon meets a gentleman named Archer. Believing she will never be accepted and further believing in romance and love Dore agrees to marry Archer. Tragedy strikes on the day of her wedding. Turning to Archer for sympathy Dore finds him cold and distant which makes her quickly realise she is truly alone.
Her new husband eventually demands that she give up her practice and thankfully Dore refuses. But one day a baby is born to a girl who has suffered from abuse. Dore adopts the child because her mother doesn't want her.
One day, there is a death in the village and Dore is blamed for it. She flees and begins a life in hiding. To keep her daughter and herself safe from the rapidly spreading lies and rumours, she hides in Boston.
Eventually truths come to light and those bring Dore home.
As I read, I remembered the birth of my own children, one being a high risk pregnancy. I was thankful for modern medicine but I had excellent doctors who were attentive and very patient as I was a young, single parent. I can vividly remember them telling me Zebra jokes (what is black and white and red?…A Zebra with a rash) To keep my mind off both the pain and the nervousness. I can't imagine having to deal with a doctor that was inattentive and cold. Or people who outright ostracised me.