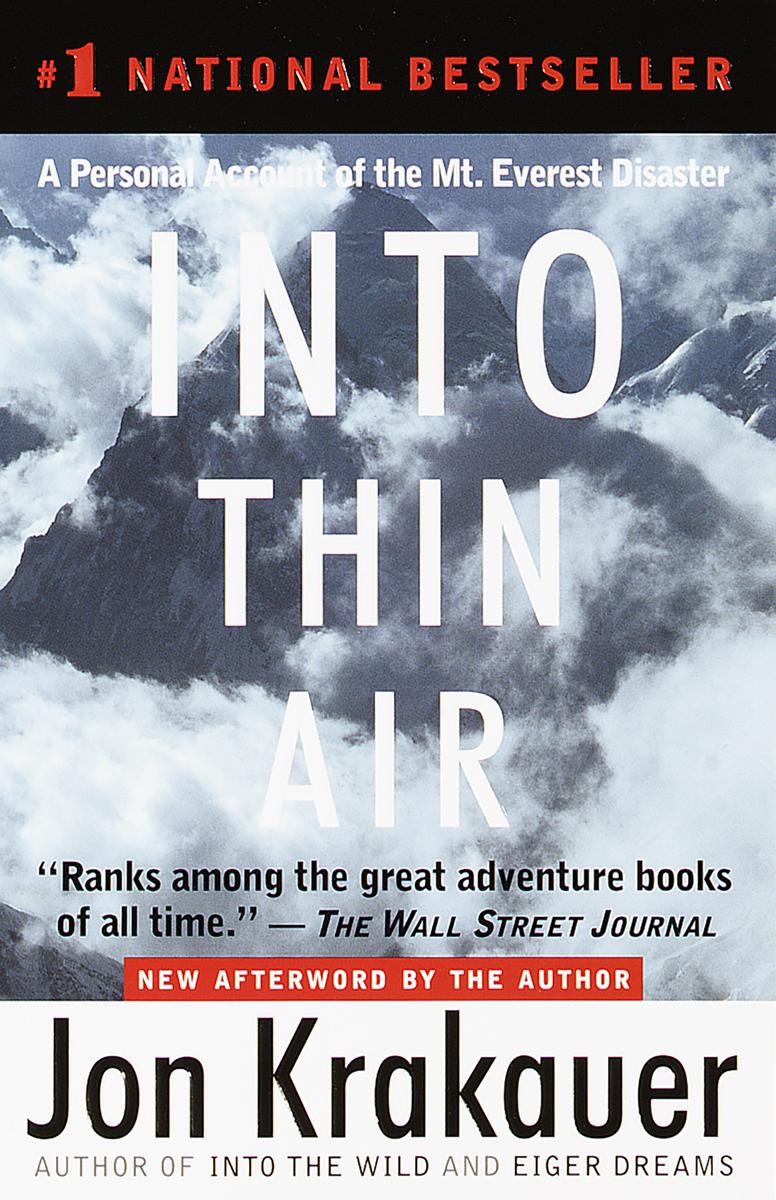 This tells the story of the fateful climb up Everest on one of its deadlier days.
Everest claims many victims, especially those ill-prepared for the strenuous climb, the lack of oxygen, and the physical needs your body must meet in order to climb the highest Mountain in the world.
Mr. Krakauer was a mountain climber himself before going into retirement. However, the call of Everest and writing an article for a magazine he worked at called him to join an expedition to Everest in May of 1996. Originally Jon was only to climb to base camp. There he was to write an article about the commercialism of Everest. However, the pull the mountain had, and the wish to summit it made Jon push further up the mountain.
That day, in May of 1996, unbeknownst to most, there was a monster storm brewing that would overtake even the most experienced climbers on Everest including Jon's guide and friend Rob Hall. A Russian guide named Anatoli Bourkeev and his group of climbers were also caught in the storm.
Krakauer outlines the heroics of people who at the peril of their own lives tried to rescue those stranded on the mountain while winds screamed, blizzards swirled, and snow fell in alarming amounts. Some climbers found refuge in crevices or small nooks in the mountain. Others did not make it out and they lie there still.
Krakauer makes the emotions of fear, and the unknown palpable as you read through this.
There is also much controversy surrounding the book as others have said Krakauer's telling of the day doesn't reflect the heroism of Anatoli Bourkeev who rescued many of his own climbers as well as other climbers from different expeditions.
All total 8 climbers lost their lives on Everest that fateful day. I have always wanted to climb Everest. This surprisingly didn't dampen my zest for that. But I also hate being cold so I am unlikely to attempt this anytime soon.