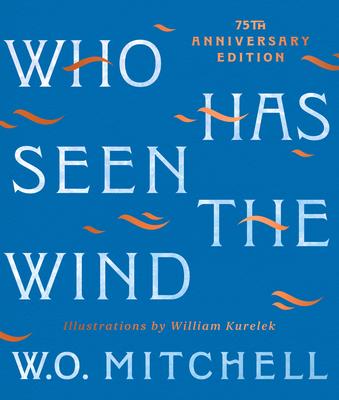 I can't remember exactly where I discovered this book. Likely in the deep recesses of my high school's library. I remember wondering if it was a book that was placed there just for me. I know that that is probably silly but there were few books in the library that I hadn't devoured. And fewer still that I hadn't re-read.
Who Has Seen The Wind is a coming of age novel. It doesn't shy away from topics of birth and death and is considered a must read by many people.
We travel to Saskatchewan during the Great Depression where we meet a young boy named Brian O'Connel. Brian lives with his parents, a younger brother and his very Scottish Grandmother in a homestead deep in the Prairies of Saskatchewan.
Brian is filled with the wonder, energy, and curiosity that children of all ages possess. He also has a best friend named Forbsie and together they explore their prairie homeland.
One day while exploring, Brian and his friend witness baby birds hatching. The process confuses Brian and he is then further confused by his father's difficult explanation of the process of egg laying.
As Brian ages throughout the story, he is faced with the death of his beloved dog Jappy. Though he has witnessed other deaths, this one affects him greatly as Jappy provided Brian with comfort and love.
Brian is then faced with the death of his father and the emotions that come with the death of a parent.
This is a must read for me. And for anyone who wishes to explore the themes of life, death, friendship and the hardships that those who lived through the Depression faced.