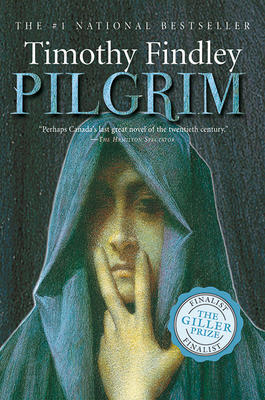 Pilgrim grabbed me from the beginning and didn't let go even after I was done reading it. One of the very few books in which my brain said "I can see that" when I was reading
There are some triggers in the story so please be prepared for mentions of suicide in various places throughout the book.
Pilgrim begins in 1912 as our main character, named Pilgrim, has once again tried but failed in an attempt to take his life. He is taken to a hospital in Switzerland where doctors try and fail to unlock Pilgrim's brain.
Pilgrim is ageless and can not die but there is nothing he wishes for more. He is privy to all man's knowledge. But, he is also privy to man's hatred, anger, and intolerance, fear, and desperation.
Carl Jung spends the next two years trying to unlock Pilgrim's inner workings. To find out what makes him tick and to discover whether Pilgrim is actually as he says he is.
Is Pilgrim doomed to live out his entire existence as he is now. Trying but failing to blot out the pain and anger he witnesses, or, is he simply desperate for someone to understand him. To offer him a way to help manage his daily life.
Filled with the prose of Findley's writing, delving deep into our human psyche and attempting to explain why we are the way we are while exploring human's raw emotions I have recommended this book to many friends.