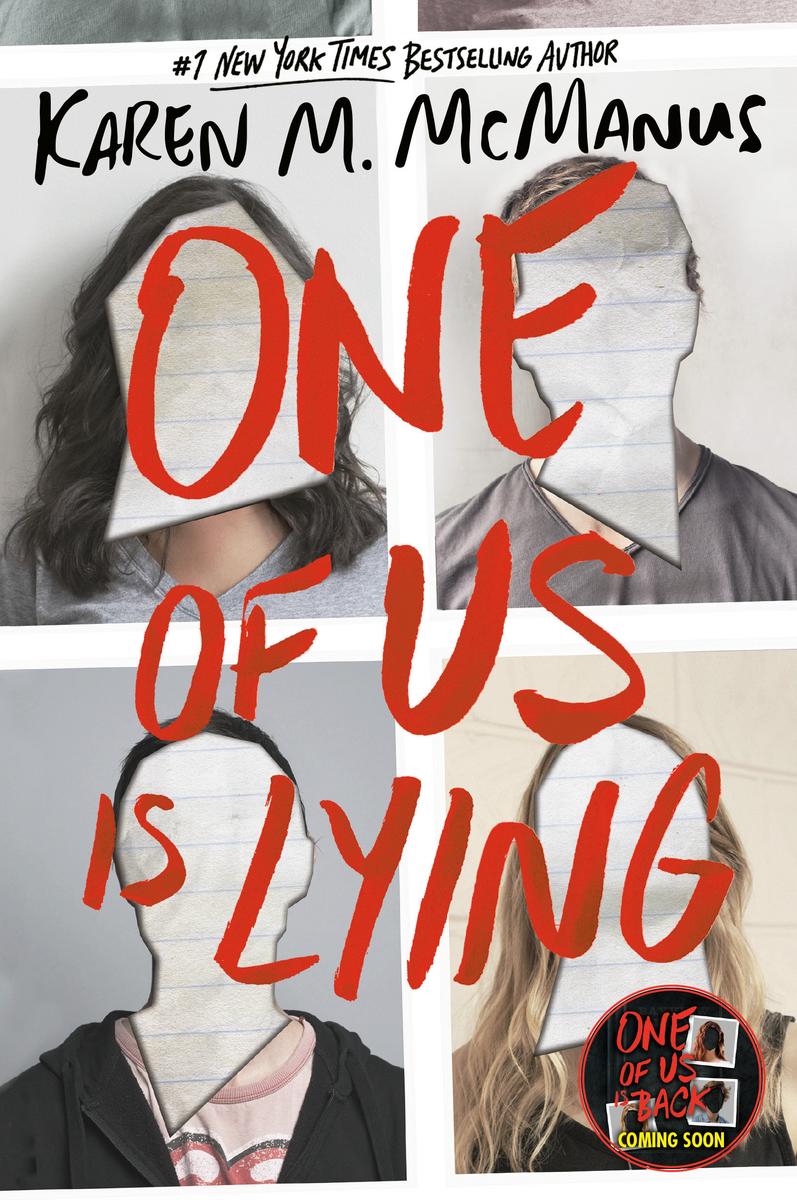 Five Kids go into detention, four kids come out.
Simon ran a gossip app. Simon is now dead, and the police don't believe it was an accident. Simon planned to release the secrets about the other kids in detention and now they're all suspects for his murder. The only question is, who's lying?
One of Us Is Lying is an intriguing YA mystery/thriller about four highschool students who couldn't have more to hide. Bronwyn the brain, Addy the beauty, Nate the criminal and Cooper the athlete. Joining them on a rollercoaster ride where they find friendship, love and acceptance. One of Us Is Lying will keep you guessing as these students unravel secrets that leave them wondering who is friend and who is foe. One of them is lying, or maybe they all are. Who doesn't have secrets?
The only moment I put this book down was for food and even then it was a quick break. I read it cover to cover within hours because of how much it drew me in. I was lost in a world of lies and secrets and couldn't think of a better place to be. I was constantly thinking about who could be lying and as more secrets were revealed my convictions changed as well. It wasn't until the very end that everything became clear and what a wild ride it is to get there. Between new found relationships and characters finding themselves, there wasn't a dull moment. I never thought to myself that this must be a filler chapter as I was engaged the entire time. The writing paints a picture and the characters come to life instead of falling flat. Definitely worth the time and if I could forget and read it again I wouldn't hesitate.